If you're planning a trip to Sri Lanka, March and April are excellent months to visit. These months are part of the dry season, making it a perfect time to explore this island nation's tropical beauty. In addition to the great weather, there are plenty of exciting events and festivals to enjoy during these months.
One of the biggest events during this time is the Sinhala and Tamil New Year or "Aluth Avurudda." This festival falls in mid-April and is celebrated across the country with much enthusiasm. The New Year marks the end of the harvest season and the beginning of the new agricultural year. During this time, locals engage in traditional rituals and customs to bring good luck and prosperity for the upcoming year.
Tourists can join in the festivities by attending local events, which include colorful parades, traditional dances, and musical performances. Additionally, visitors can participate in traditional games like tug-of-war, coconut scraping, and pillow fighting. These games provide a great opportunity to interact with locals and immerse yourself in Sri Lankan culture.
Check out for flights in March/April with SriLankan Airline
Another exciting event during March and April is the Nuwara Eliya Summer Festival. Nuwara Eliya is a hill station located in the central highlands of Sri Lanka and is known for its scenic beauty and cool climate. The festival is a celebration of spring and the start of the harvest season. During the festival, visitors can enjoy a range of activities, including horse racing, flower shows, and golf tournaments.
The festival is also an opportunity to sample local food and drinks. Nuwara Eliya is known for its tea plantations, and visitors can enjoy freshly brewed tea while taking in the stunning views of the surrounding hills. In addition to tea, visitors can try local delicacies like kothu roti, string hoppers, and hoppers.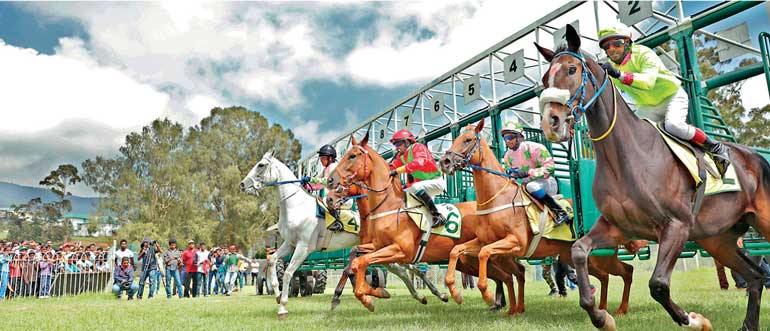 Apart from these events, visitors can explore Sri Lanka's many tourist attractions. The country is home to several UNESCO World Heritage sites, including the ancient city of Sigiriya, the Temple of the Tooth in Kandy, and the old town of Galle. These sites provide a glimpse into Sri Lanka's rich history and culture.
Another must-visit attraction is the Yala National Park, which is one of the best places to see wildlife in Sri Lanka. The park is home to a variety of animals, including elephants, leopards, and sloth bears. Visitors can take a safari tour to explore the park and spot wildlife in their natural habitat.
In conclusion, March and April are excellent months to visit Sri Lanka. The dry weather and exciting events make it a perfect time to explore the country's many attractions. From the New Year festivities to the Nuwara Eliya Summer Festival, there's plenty to see and do during these months. Visitors can also explore Sri Lanka's rich history and culture by visiting its many UNESCO World Heritage sites. So, pack your bags and get ready for an unforgettable trip to this tropical paradise.